Canadian Made Cocktail Rimmers With a Tickle.
We Locally Source Peppers.

Smoke Them

Freeze Dry & Grind Them Into Custom Blends.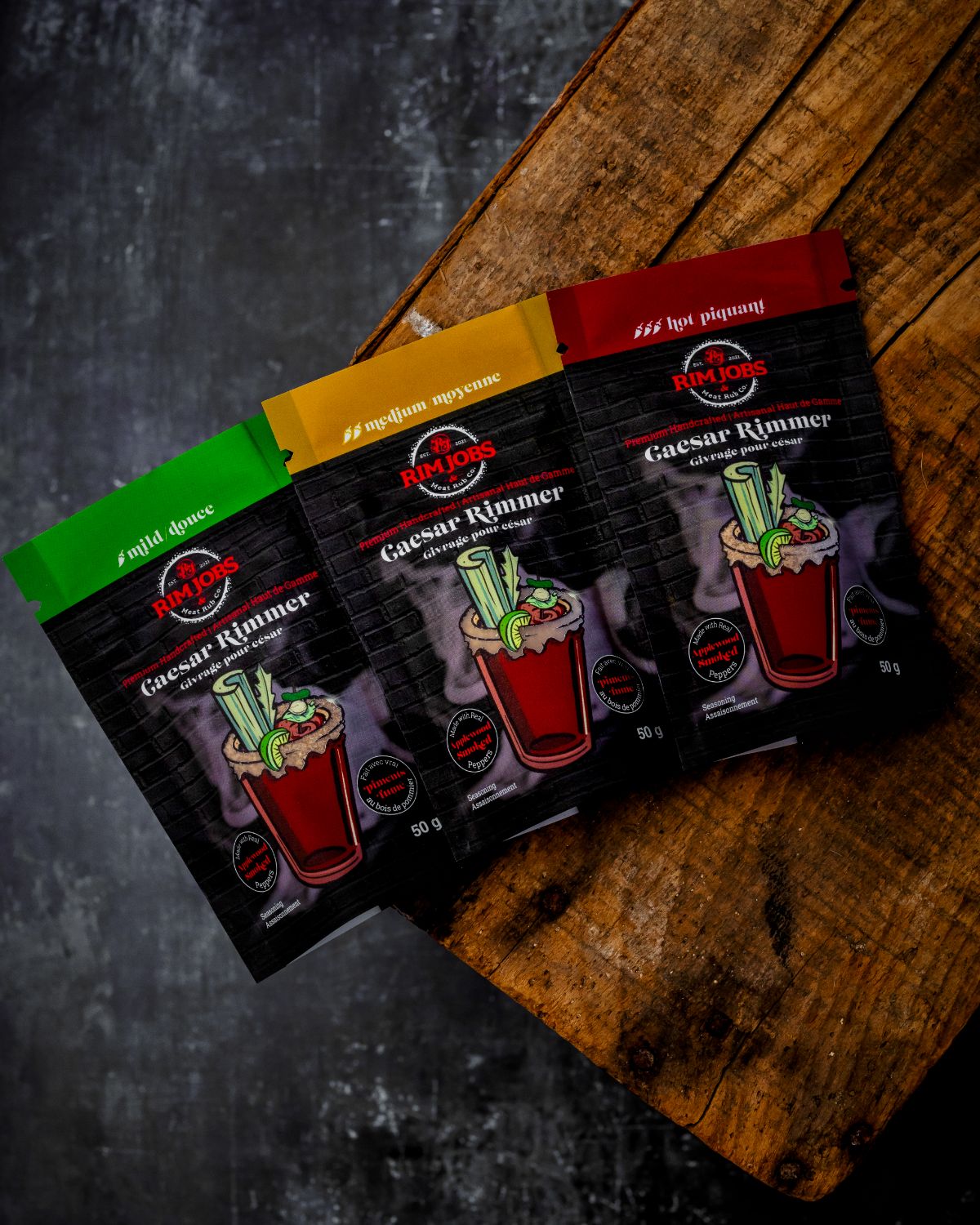 We source local peppers, smoke them with applewood, freeze dry them and grind them into a custom blend to deliver a savoury rim that will tickle your pallet or knock your socks off depending on the level of heat of your choice. We chose a celery salt base to mimic the traditional Caesar and add our blend to give you a smokey garlic finish. On a 2.5" glass our 50 g pouches will give you enough rimmer for up to 45 cocktails. Our new Caesar Rim packages have a secret window on the rim of the glass so you can see what the product looks like!
Shop Now!